My love affair with wine started when I arrived in France many years ago, and has only grown stronger with time! Over the last few years, my latest passion has become developing great mobile Apps for the Android platform. Apps that are fast, beautiful, fun and easy to use. In other words, make everything happen so that the user can have a great experience.
So what could be more normal than to combine my passions for Wine and for mobile Android Apps? Especially since, in my opinion, the existing Android wine apps are really pretty bad! That is how my Wine Secretary was born. Of course I'm biased, but I think my baby is pretty cute!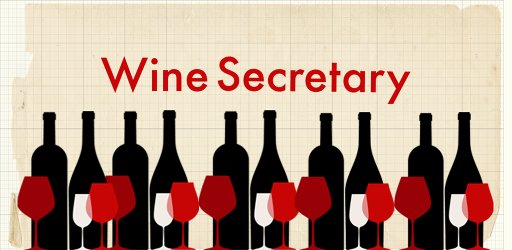 Wine Secretary – Wine and Cellar version 1.3.0 is a major milestone in my quest to make the best Android wine app. If you love wine, and have an Android phone, download Wine Secretary for free, you won't be disappointed!
This is what the App looks like once you've installed it:

With Wine Secretary you can always remember the good wines you have tasted. And access over 4 million wines from the Android smartphone in your pocket, finding great wines and adding them to your collection can be done in seconds.
FEATURES for v1.3.0
Search in a 4 million wine database
Wine details (vintage, varietals, region, style)
Photograph front and back wine labels (or import photos you already have)
local database of 1000+ wine regions and 70+ varietals (Internet connection not necessary)
Instantly find your wine notes by wine style (red, white, etc.)
ONLINE or OFFLINE use (unlike many wine apps)
Easily add new wines, wine regions and varietals; even if they aren't already in the App
Download Wine Secretary Tasting Notes now, it's great and it's free, so you have nothing to lose by giving it a try.